"This site contains affiliate links to products. We may receive a commission for purchases made through these links."
Immersion blenders are one of the most versatile cooking tools. In fact, they've become kitchen staples and cheap alternatives to countertop blenders in modern homes. You can use them to make whipped cream, scrambled eggs, smoothies, and pureeing soups!
And, you don't even need a blender jar to get all this work done. How cool is that? Immersion blenders can be used directly in the container you're preparing your food, so they're perfect for working with large food batches, such as pots of soup. However, the market is stuffed with many different brands, models, and counterfeit products, which can make even the best of us indecisive and confused.
If you're looking to make a purchase, this article will help highlight the best immersion blenders! But first, let's discuss some essential things to look for in an immersion blender before arriving at a decision.
Things to Look For in an Immersion Blender
Grip and Handle
The handle displays the different on/ off and speed buttons for the immersion blender. You will grip the handle to operate the machine. Therefore, the handle must feel comfortable and have a grip that fits and rests naturally against your hand. Similarly, the buttons should not be hard to press, or you'll get fatigued quickly.
Power Cord
The power cord supplies electricity to the machine. However, modern immersion blenders also come in cordless models. You'll need to decide which version better suits your needs. Corded immersion blenders offer constant power but can become tangled or knock things over, while cordless models offer increased portability but might quickly run out of power.
Design
The design is one of the most important things to look for in an immersion blender. The tool should be compact and should have a simple handle-arm-blade-guard design. Compact immersion blenders are easy to clean and do not take up much space in storage drawers or cabinets. Moreover, it would help if you looked for a dishwasher-safe version that comes with removable attachments.
Blade Guard
The blade guard is the dome-shaped covering of the blender's blades. You should look for a model with a wide guard because it's easier to clean and allows for faster blending!
Now that we have an idea of what to look for in an immersion blender, let's review the five top-rated ones in the market.
Best Immersion Blenders in the Market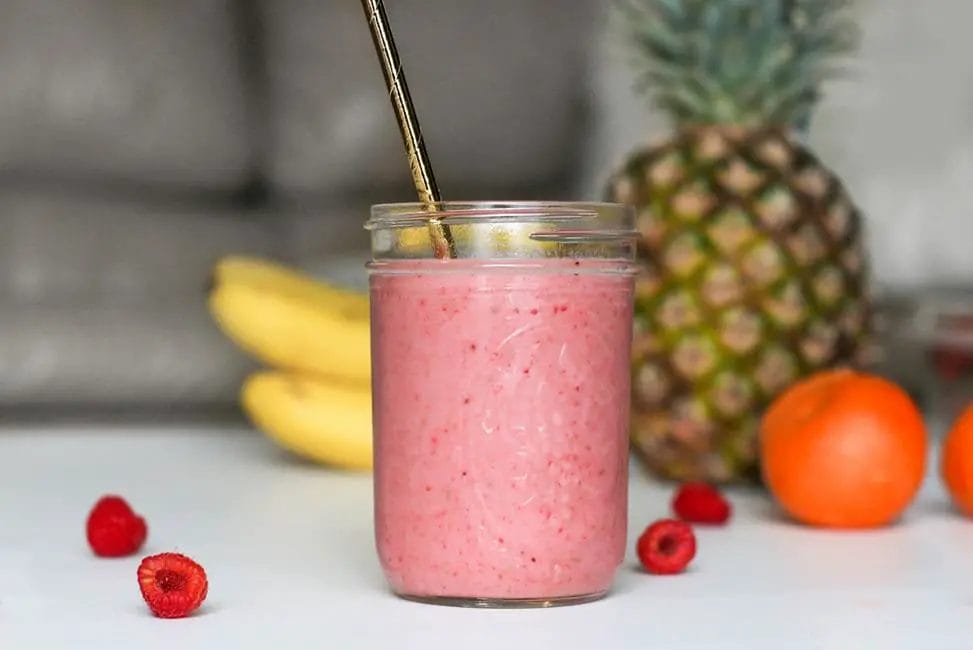 1. Control Grip Immersion Blender by Breville
Breville is among the world's leading kitchen gadget manufacturers. It's a world-renowned name in the realm of coffee machines. And this year, the Breville has brought one of the best immersion blenders in the market – the Control Grip immersion blender.
The model features a soft rubber handle and a narrow and comfortable grip. Its blade guard boasts a unique design that requires an up-and-down repeating motion to blend food. The blender comes equipped with 15-speed settings and removable attachments.
Breville has provided professional and home cooks with an efficient and easily operable blender, including whisk and food processor attachments. Additionally, you also get a 42-ounce lidded mixing jar which can be used for making large batches of milkshakes and smoothies.
2. Cordless Rechargeable Hand Blender by All-Clad
All-Clad makes some of the best immersion blenders in the market, especially cordless ones. Our favorite model for this year is the company's Cordless Rechargeable Hand Blender which features a stainless-steel design with a narrow and comfortable handle. The immersion blender takes two hours to charge from an empty to a full battery and can be used on the max speed setting for approximately 15 minutes.
The cordless aspect is perfect for people looking to capitalize on blender portability. You can easily use it on pots over the stove and other parts of the kitchen lacking a power socket. Additionally, the blender includes a safety feature that automatically locks the blades if the device is not being operated.
Moreover, it has one of the quietest motors, by blender standards, in the market! If you're looking for the best cordless bender in the market, we suggest getting All-Clad's Cordless Rechargeable Hand Blender, although we should mention that its price is a little on the steeper end of the spectrum.
3. MultiQuick 7 Hand Blender by Braun
Braun, like Breville, is a popular household name for kitchen appliances. This year, it brings cooks the unique and versatile MultiQuick 7 Hand Blender. The gadget features a variable speed button that responds to how hard you press down on the button!
If that doesn't get the ball rolling, hear this: this model features blades with an adjustable height, so you don't have to worry about uneven blending or splattering food everywhere in the kitchen. The narrow blade guard has no vents, meaning no food will get trapped in them during blending.
Additionally, it comes with four attachments: a mixing jar, food processor, and whisk. All of them are dishwasher safe, although the blade attachment can sometimes trap water, so it must be properly dried before use.
4. Two-Speed Hand Blender by Hamilton Beach
Hamilton Beach is a big name in the kitchen appliances scene, and it manufactures some of the best immersion blenders in the market. In fact, this year's entry is our top pick for the most affordable handheld blender.
The Two-Speed Hand Blender goes for just $26.99 and even includes two attachments, a whisk, and a food processor. It's excellent for blending soft foods like soups, creams, and salad dressings. However, it has a low wattage motor (225 watts), making blending smoothies a hassle.
Other than that, it's the best immersion blender you can buy at this price point. The handle features two buttons to set the blade speed to high or low. The blender arm is only 5 inches long, so it's best not to use it in deep pots.
5. Smart Stick Variable Speed Hand Blender by Cuisinart
If you regularly make pots of soup, the Smart Stick Variable Speed Hand Blender will be perfect for you. The model features a speed dial instead of buttons, making it easier to adjust blade speed. Its variable speed coupled with a long shaft makes it one of the best blenders in the market for pureeing soups.
Additionally, the model packs a 300-watt motor and narrow blade guards, making it easy to maneuver around pots, jars, and even large bowls. Like All-Clad's immersion blender, this version also includes a safety feature that requires you to press the unlock button to operate the device.
Smart Stick's narrow and comfortable grip allows for ergonomic handling and is not cumbersome to operate for more extended periods. The immersion blender comes with 4 attachments, a mixer, a food processor, and a whisk. Excluding the blending attachment, all others are dishwasher safe.
We hope you liked reading our list of the best immersion blenders in the market. Our experts have carefully tested all of the models mentioned above to bring you this review. Carefully consider each option, and choose the one that best suits your needs. Good luck!