"This site contains affiliate links to products. We may receive a commission for purchases made through these links."
While we all love to prepare delicious and nutritious homecooked meals for ourselves and our loved ones, finding the time to cook can be often challenging for most of us.
Coming home after a tiring day of work can affect your motivation to cook, and chances are you might just choose to order fast food and call it a day.  
Fortunately for us, modern day cooking has been made much easier and more convenient, all thanks to the new handy and innovative kitchen tools. One of the most positively reviewed and highly demanded kitchen tools of today's is the immersion blender.
What is an Immersion Blender?
As the name suggests, an immersion blender is a modern blending tool that allows us to completely mix different ingredients together to form a homogenous and uniform mixture.
It is designed to have a long vertical and an extremely lightweight body. Its handy design allows people of all ages and physical abilities to make nutritious homemade meals.
One simply has to grab the immersion blender from its handle and insert the other end of the blender into the container containing the food items that need to be blended.
Some popular uses of immersion blenders include:
Making salad dressing
Beating eggs
Preparing cake, waffle, or pancake batter
Blending tomatoes for homemade tomato puree
Blending fruits and berries to make jam
Making homemade butter
Making homemade mayonnaise
While there are endless possibilities as to what one can do with their immersion blender, the more important topic at hand is how one can use it effectively.
Continue reading below to learn about seven ways to use an immersion blender.
Top Seven Helpful Tips to Using an Immersion Blender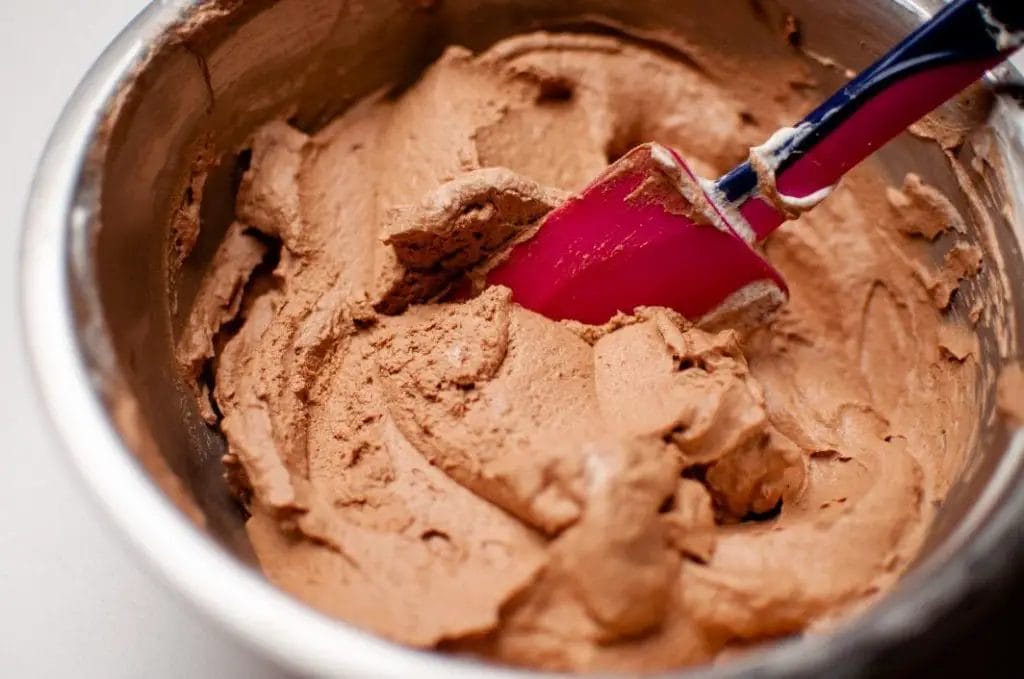 1. Always Select the Mixing Bowl According to the Size of Your Immersion Blender
In order to cater to the different consumer needs and preferences, the global immersion blender industry contains different kinds of blenders that come in various sizes.
First and foremost, select an immersion blender that you can manage and hold easily. You do not want to end up with an immersion blender that is too big for your hand or too heavy for you to manage on your own.
Moreover, the size of the container you use should also be selected according to the size of your immersion blender. If the container is too small or narrow, the blades of the immersion blender will get damaged during the blending process, scratch the insides of your container, create too much noise, and not do a good blending job as moving it around the narrow container will be challenging.
2. Keep the Blades of Immersion Blender Submerged in the Food Items Being Mixed
During the blending process, always make sure that the blades of the blender are submerged in the food you're mixing. Doing so will minimize splatter, food wastage, make sure the food items are blended perfectly to form a homogenous mixture, and make the cleaning process easier.
3. Add the Food Items Gradually to Avoid Splatter
If you fill the container to the top, then adding an immersion blender will cause the food items to splatter all around your kitchen space. This will lead to food wastage and will make the cleaning up process much more difficult.
Hence, add your ingredients gradually to the container. As the immersion blender is doing its job, the volume of the food will decrease, giving you more space to add the rest of the ingredients. This way, you minimize food wastage and avoid splatter.
4. Start Slow with the Blending Process
Always keep your immersion blender turned off before you insert its blades into the food. Moreover, begin blending at a slow speed, and increase the speed gradually. Doing so will make sure that every item is properly blended and you avoid splatter.
5. Move the Blender as You Mix the Food Items
As you mix the food items, keep moving the immersion blender vertically as well as horizontally to make sure all ingredients get properly mixed. This is an excellent tip as it minimizes the chances of the mixture being filled with lumps.   
6. Use the Immersion Blender Frequently to Minimize Wastage and Make Cleanup Easier
Always use your immersion blender over other tools as this one kitchen wand will be enough to do most jobs. You do not have to use multiple kitchen utensils or different bowls; instead, using the immersion blender will make the post-cooking cleaning process so much easier.
7. Keep the Blades of the Immersion Blender Clean and Dry
To maintain the quality and sharpness of your immersion blender's blades, always keep them clean. You can create a soap and water solution, and insert a turned-on immersion blender into this solution for a more thorough cleanup.
Moreover, always pat dry the blades of the immersion blender with a soft microfiber towel to avoid scratches and rusting.